In the annals of numismatic history very few medallic artists and sculptor-engravers have had as much impact on the field as John M. Mercanti, the 12th Chief Engraver of the United States Mint where he worked for almost 40 years from 1974 when he began as a sculptor-engraver until his retirement in 2010. At the Mint he designed over 100 coins and medals — more than any other U.S. Mint employee in the organization's history — that are widely admired for their artistic excellence.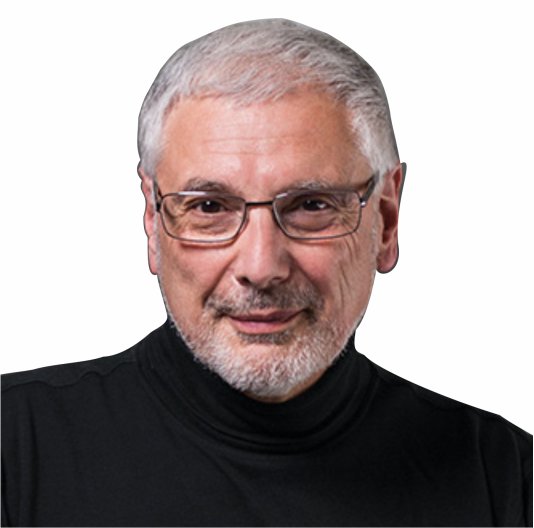 Prior to working at the Mint, Mercanti, who is originally from Philadelphia, received an artistic training rooted in the classics studying grand masters like Michelangelo where he learned to create beautiful designs on paper attending the Pennsylvania Academy of Fine Arts, Philadelphia College of Art, and Fleisher Art Memorial School. He also served in the National Guard for six years.
He then worked an illustrator for children's books and at a federal agency that served branches of the military before joining the Mint. Prior to his Mint career that began when he was 31, he had never sculpted but while serving there he became a master at that using for most of his career the traditional methods but later becoming the first designer to work with digital technology including artistic editing software that now dominates that kind of work.
In the 1990s the U.S. Congress abolished the position of Chief Engraver at the U.S. Mint for budget reasons, so in 2006 then Mint Director Edmund C. Moy appointed Mercanti Supervisor of Design and Master Tooling Development Specialist, which involved the same duties. Then on February 3, 2009, Moy resurrected the Chief Engraver title and bestowed it on Mercanti — the last person to hold it until Joseph Menna, the current Chief Engraver for whom Mercanti was a mentor.
The Original Reverse Design
Mercanti is of course best known as the creator of the first reverse design for the American Silver Eagle – the world's most widely traded and collected modern silver coin and most popular modern U.S. precious metal coin that has been struck at least 600 million times.
His reverse, which features a Heraldic Eagle (a classic American motif similar to the Great Seal of the United States that appeared on many American coin reverses in the past but updated for a modern coin) with its wings spread, holding the traditional combination of arrows in its right claw and an olive branch in its left claw that send the twin message that America is prepared for war but wants peace. In the eagle's beak is a long ribbon with the national motto "E Pluribus Unum" and above is an inverted triangular field with 13 stars to represent the 13 original American colonies.
This elegant, patriotic and traditional design appeared on every Silver Eagle struck from 1986 to 2021, when a new reverse of an eagle in flight by Emily Damstra was introduced. In May 2019 Mercanti told Coin World that changing the coin's design was inevitable, noting stoically: "Nothing lasts forever."
Mercanti made numismatic history in 1986 when he was working at the Mint under former Chief Engraver Frank Gasparro, who was his mentor and friend and is best known for designing the reverse of the Kennedy Half Dollar and Lincoln Cent reverse used from 1959 until 2008. Mercanti won an open competition for the design of the reverse of the new silver coin that was then reviewed by the Commission of Fine Arts and approved by Treasury Secretary James A. Baker III.
What is not as widely known as the fact that he created this reverse design is that because he was serving on the Mint staff at the time, it was also his responsibility to make some subtle modifications to the obverse design — Adolph Weinman's classic Walking Liberty motif that appeared on the half dollar from 1916 to 1947 — to make it easier to strike in large numbers.
Mercanti revealed that in his best-selling book, American Silver Eagles: A Guide to the U.S. Bullion Coin Program, written with Michael "Miles" Standish that is now in its 4th edition and is published by Whitman. That book is still the only major reference work on this iconic modern coin, but another one is coming soon from the same publisher that is part of the series edited by Q. David Bowers. But Mercanti and Standish's book differs from other coin guides because it draws deeply on Mercanti's knowledge of the coin design and engraving process and his experience at the Mint.
Other Mercanti Designs
Mercanti's other best-known and most widely reproduced design for the U.S. Mint is his obverse for the American Platinum Eagle with a close-up profile of the Statue of Liberty looking to the future that has appeared on every example of that coin for both the bullion and collector versions of Platinum Eagles issued since 1997 — an important aspect of his legacy.
His many other U.S coin designs include quarters in the 50 State Quarter series for Arkansas, Iowa, North Carolina, Pennsylvania and West Virginia; a number of commemorative coins including the 1986 State of Liberty Silver Dollar, 1989 Congressional Bicentennial $5 Gold Coin and 2000 Library of Congress Silver Dollar reverse and $10 Bi-Metallic Coin obverse; President George H.W. Bush's first inaugural medal; several Congressional Gold Medals and much more.
After he left the Mint, in 2014 he became the first former U.S. Mint Chief Engraver to design a major coin series for a foreign mint when he created the first and every subsequent reverse design for the Perth Mint's popular Wedge Tailed Silver Eagle series issued in silver, gold, platinum and bi-metallic coins in a wide variety of sizes and finishes.
He has also collaborated with the Saint-Gaudens National Historic Site and related foundation to complete some of Augustus Saint-Gaudens unfinished medallic masterpieces using the original plasters the artist created to produce very popular Winged Liberty silver and gold medals that have been issued with different finishes.
Like his Australian eagles, many of those medals are sold in graded examples that feature his signature since he signed deals first with PCGS and then in 2015 with NGC to sign certification labels for those and many U.S. coins that are popular with collectors eager to have the autograph of the most prolific U.S. coin designer in history. In fact, his signature labels became the foundation for that segment of the market that has continued to grow over the years.
Mercanti has received many awards for his work such as from the American Numismatic Association and a Rittenhouse Award named for the first Director of the Mint and in 2021 was named by Coin World as one of the most influential people in numismatics. And as a resident of Pennsylvania, he is active in the Pennsylvania Association of Numismatists and sometimes gives talks during PAN's two annual coin shows.
In the 230-year history of the United States Mint, only three former Chief Engravers – William Barber, George T. Morgan and Frank Gasparro – served longer at the U.S. Mint than John Mercanti. And like those three towering figures who came before him who created their own iconic masterpieces, Mercanti's legacy on U.S. and world coinage will continue forever on the many millions of precious metal coins that bear his designs, not to mention the impact he had on all the coin designers and medallic sculptors and engravers who have worked with him.

< Emily Damstra | Michael Gaudioso >