It is not surprising that the most widely admired coin designers in American history were also highly accomplished sculptors since the two fields are interwoven with sculpting skills needed to create the models used in coin design. Some of the best coins are merely miniature sculptural works of art.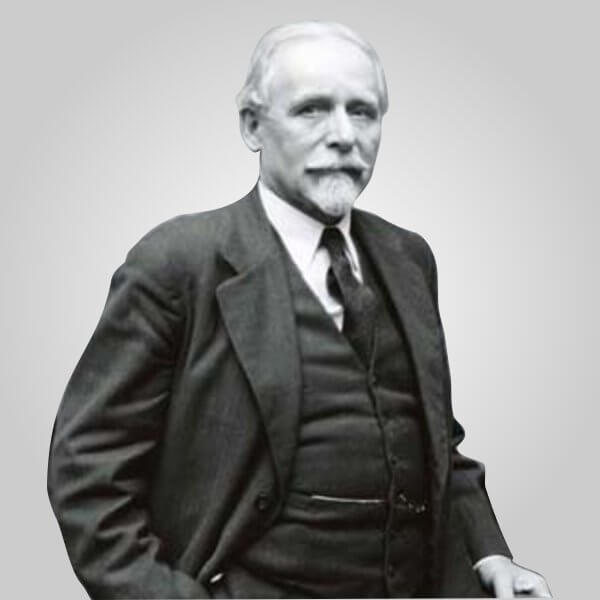 Adolph Alexander Weinman, who emigrated with his family from Germany to the United States in 1880 at the age of 10, considered himself, first and foremost, an architectural sculptor and then a medallic artist who designed coins and medals for his adopted country, with his work on the latter occurring in between his commissions for sculptures and large monumental projects located around the country.
His sculpting expertise encompassed iconic places such as Washington, D.C.'s Jefferson Memorial, U.S. Supreme Court, National Archives, and the National Zoo, as well as state capitol buildings in Wisconsin, Louisiana, and Missouri, and in New York City's Pennsylvania Station, among many other places. These large sculptural works, created in the Beaux-Arts style inspired by French art and architecture, were more significant to his peers and clients at the time than his medallic work.
However, with this impressive resume and some work on important medals in the early 20th century, he garnered the attention of the U.S. Mint and the Commission on Fine Arts in 1916, and his eventual impact on American coinage is more significant than any other coin designer in the nation's history, spanning from 1916 to the present, with the striking of circulation, bullion, and collector coins featuring his designs well over a billion times.
Impact on American Coinage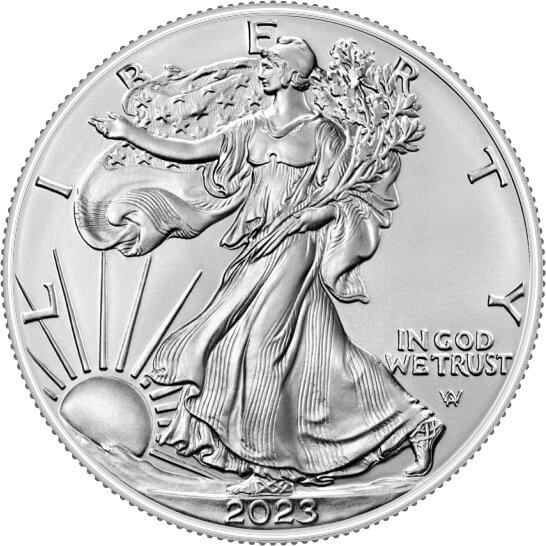 Weinman is, of course, best known as the person who designed both sides of the Winged Head Liberty Dime, better known as the Mercury Dime, and the Walking Liberty Half Dollar—coins that were widely admired during their time by collectors and millions of Americans and helped form the foundations of classic 20th century American coinage.
As most collectors know, Weinman's Walking Liberty Half Dollar design has also been used on the obverse of the American Silver Eagle since its inception in 1986. His Lady Liberty design is beloved by millions of collectors and investors, which is why it remained on the Silver Eagle when a new reverse design was introduced in 2021.
First issued in 2017, the American Palladium Eagle also takes utilizes Weinman's designs, using the Mercury Dime's famous motif of Liberty wearing a winged cap for the obverse. The reverse, on the other hand, is inspired by a gold medal he created in 1907 for the American Institute of Architects. The design depicts an eagle perched on a rock with its wings spread as it uses its beak to pluck a branch of laurel from the rock.
In addition, gold coins were issued in 2016 to mark the centennial of his Mercury Dime and his Walking Liberty Half Dollar that first appeared in 1916—a time when the U.S. faced growing calls to enter the war in Europe. His Walking Liberty motif is a beautiful and powerful Americana that appealed to the American spirit of optimism and patriotism at a crucial time in the country's history.
Formative Training and Apprenticeships
As a teenager, Weinman possessed an impressive talent for drawing and modeling in clay, which led to an apprenticeship with Frederick Kaldenberg when he was 15, marking the beginning of his career as a sculptor. During his time as Kaldenberg's apprentice, Weinman would study at the prestigious Cooper Union for the Advancement of Science and Art before eventually working under Augustus Saint-Gaudens, the most significant American sculptor of the late 19th and early 20th centuries.
Unfortunately, Weinman's tenure under Saint-Gaudens was cut short when the esteemed sculptor moved to Paris. Weinman would move on to working with Charles H. Neihaus for several years and would later serve as an assistant to Daniel Chester French, best known for his magnificent sculpture of Abraham Lincoln at the Lincoln Memorial.
This extensive training would serve him well in his dual careers as a sculptor and medallic designer, and it was during this time that he developed a fondness for creating medallic designs.
In 1904, he opened his own studio and soon began receiving significant commissions, such as one to design a medal for the 1904 Louisiana Purchase Exposition in Saint Louis, which notably features an image of a standing Liberty next to another figure and a bald eagle on the other side.
Then, in 1905, he worked with Saint-Gaudens on the inaugural medal for President Theodore Roosevelt, for which he did the modeling work since Saint-Gaudens was ailing by this time. His work on the medal helped move Weinman closer to designing coins for the U.S. Mint.
A Lasting Legacy in Coin Design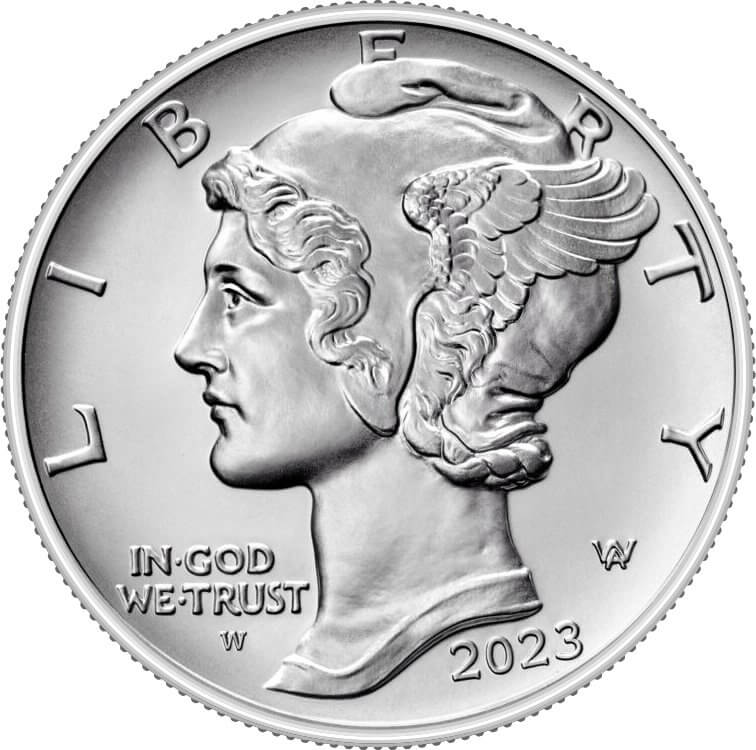 By this time, his work in sculpture and his medallic creations known for their impressive use of relief had received widespread acclaim, which is why he was one of a select group of just three artists asked to submit designs for the new silver dime, quarter and half dollar needed to replace the Barber design. Of these three artists, he was the only one whose work was selected for two coins.
His dime design was almost immediately incorrectly thought to be of the Roman god Mercury, who wore a winged cap when, in actuality, it was a female Liberty wearing a Phrygian cap worn by freed Roman slaves that became a symbol of Liberty through the French Revolution. His reverse design depicts a Roman fasces—a bundle of rods with a projecting axe blade—symbolizing unity, surrounded by a branch of olive, symbolic of peace.
Like the Mercury Dime, his Walking Liberty Half Dollar design was primarily greeted with admiration, especially the obverse. However, the eagle motif was seen by some people as making the eagle look weak because it was crouching its head downwards, which was only to pluck the olive branch in the rock.
Weinman also served as president of the National Sculpture Society and received many awards for his work. He passed away in 1952—five years after his Walking Liberty coin ceased being issued for circulation, and his documents and sketches are now housed in the Smithsonian Archives of American Art.
Weinman's remarkable legacy is rooted in the timeless beauty of his medallic designs that feature patriotic motifs and symbols of Americana that blend neoclassical and modern influences into creations that have stood the test of time and seem likely to continue doing so for future generations of collectors. In short, Weinman's art will never go out of style.