If you collect modern American coins, you have most likely heard that the new reverse design of the American Silver Eagle that debuted last year was designed by Emily Damstra, but you may not realize that she is one of the most prolific coin designers working today who has designed a total of almost 50 different coins and medals for the U.S. Mint and Royal Canadian Mint combined in the past decade. Or that for more than 20 years she has been working as a science and nature illustrator.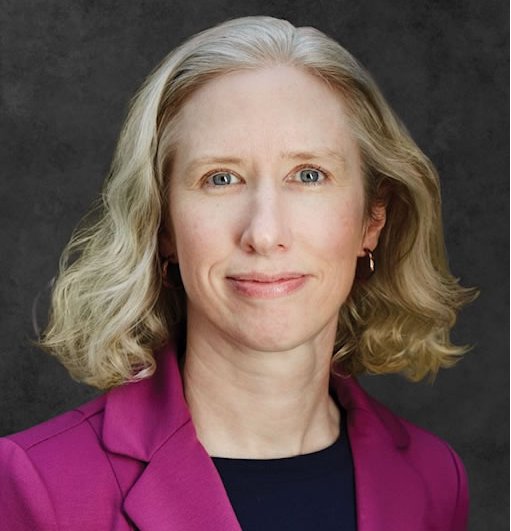 Emily, who is a dual citizen of the United States and Canada currently residing in Canada, grew up in the Great Lakes region of the United States. Living in that area enabled her to gain a deep appreciation for nature, natural beauty and the animal kingdom — an interest she continues to pursue through activities such as hiking, gardening and exploring the areas around her.
Interested in art from an early age, she majored in that subject in college. Not sure at first what career path she should follow with that background, she learned of a program at the University of Michigan where she could earn a master's degree in Fine Arts, which she did. That soon led her to embark on a prolific career as a self-employed, fulltime nature and science illustrator, creating highly accurate and detailed designs of wildlife and related subjects for books on natural history, field guides, museum exhibits, trail signs, scientific papers and much more for a wide range of clients in the public, private and non-profit sectors.
Her training and that work as an illustrator taught her the importance of closely studying the subject she was observing and recreating on paper — a skill that she adapted to coin and medal designing, which she found to be challenging and rewarding work as she loves to distill a subject to its essence on a small canvas.
Eventually, an opportunity arose about a decade ago to design coins for the Royal Canadian Mint, which is known for issuing many coins that depict animals and nature — a great fit for her. Her 33 coins for that mint to date include bullion and collector coins such as the 2013 Maple Canopy coin and 2014 Polar Bear silver coin.
Joined the AIP
In 2014 the U.S. Mint issued one of its periodic calls for artists to join the prestigious Artistic Infusion Program (AIP) — a group of talented artists and engravers who work on a contract basis with the full-time art and engraving staff of the mint to create and engrave designs for U.S. coins and medals. Emily applied and was accepted to join the AIP.
Her work for the U.S. Mint has been similar to that for the Canadian Mint in many ways, but it also differs a little because of the fact that our mint mostly issues coins and medals that are authorized by Congress, which stipulates the parameters of designs in legislation, although that still leaves room for artistic interpretation.
Remarkably, the very first design of hers that was selected to appear on a U.S. Coin — the obverse and reverse for the 2017 Boys Town Centennial Silver Dollar, won a Coin of the Year Award in 2019 when it was judged the most inspirational coin of 2017 by a panel of distinguished numismatic judges.
She went on to design 16 more U.S. coin and medals in recent years, and she will undoubtedly create many more in the future. Her next design after the Boys Town piece was both sides of the 2018 Breast Cancer $5 gold coin, the first pink gold coin ever issued by the U.S. Mint. From there she went on to create designs for the America the Beautiful Quarter Program and the Native American and American Innovation $1 coins, the 2021 Christa McAuliffe Silver Dollar and other commemoratives and medals.
And most recently, just after joining the select group of distinguished artists whose work appears on a major bullion coin struck each year in the tens of millions with her Silver Eagle reverse design, she also created the reverse designs of two of the 2022 American Women Quarters for Maya Angelou and Anna May Wong. Her quarter designs are also accomplishments of the highest order for a coin designer since they appear on millions of coins used in circulation that are part of a whole new series — the first U.S. circulating coins that depict different American women with a wide range of accomplishments and backgrounds.
New Silver Eagle Reverse
But for most of us collectors, the Silver Eagle is the super bowl of numismatics. From 1986 to 2021, the design of both sides of this iconic modern classic did not change apart from a change in the lettering that was made starting in 2008 (and on some 2007 coins issued in error with 2008 lettering).
In addition, creating a new eagle design for a major American coin is a rather daunting project since eagles have appeared in various forms on our coinage for almost 250 years. When the U.S. Mint was established in 1792, Congress enacted legislation requiring that each coin struck feature a depiction of Lady Liberty on its obverse and an American bald eagle on the reverse.
Eagles in flight have appeared less often that stationary eagles, especially heraldic ones like the design John Mercanti created for the reverse of the Silver Eagle used from 1986 to 2021. But flying eagles did appear on the Saint-Gaudens Double Eagle, Flying Eagle Cent, Standing Liberty Quarter and 2008 Bald Eagle Silver Dollar.
With this background in mind and after reviewing many photos of them and studying bald eagles in great detail, Emily created her stunning design of an eagle in flight with its wings outstretched and grasping an oak branch as it prepares to land where it will use the branch to help build a nest. The new design was unveiled in October 2020 and began to appear on Silver Eagles in mid-2021.
Fully aware of how important the design for such an important coin is, Emily relished the opportunity to illustrate the eagle because it is her favorite American symbol and "because they are a symbol from nature. The bald eagle is endemic to North America and it is a symbol with American origins. It is also a symbol that needs no explanation. You can see by looking at an eagle all of the values and traits that we associate with it — strength, dignity, majesty and liberty."
As for why she chose to depict the eagle the way she did that was partly because she was intent on portraying an eagle in motion as a way to make her eagle reverse new, fresh and different from those that have appeared on prior American coins, including Mercanti's Heraldic eagle that she felt had been done so well she could not improve it. And she chose to replace the olive branch and arrows usually seen — especially on heraldic eagle designs — with an oak branch because the oak is our national tree that symbolizes American strength.
It is important to also remember that she originally thought she was creating a new reverse design for the American Gold Eagle to replace the family of eagle design of Miley Frost and the eagle landing to build its nest fit in well with that. Later she found out after all the artists made their submissions that the Mint determined that each design could be considered by the design review committees for either coin. Also, her design was recommended in 2020 by the CCAC as the one for the reverse of the Gold Eagle, but Treasury Secretary Steven Mnuchin instead went with the recommendation of the Committee of Fine Arts to use her design on the Silver Eagle and with the CCAC's choice for the Silver Eagle (Jennie Norris' close-up of a bald eagle) to be used instead on the Gold Eagle. But as she has explained, Frost would have still created the same design even is she knew she was creating it for the Silver Eagle.
Her reverse design has received widespread acclaim from collectors and numismatists — some of whom were initially concerned that changing the design might turn off some buyers of the coin. And there is ample evidence in the form of bullion coin mintage numbers and sales of collector coins for 2021 and 2022 that her design has resulted in even greater interest from those who love this silver coin that is the world's most widely traded and most widely collected. Nor is there any denying that her design is one that has a modern and dynamic look — an apt metaphor the U.S. as it continues to evolve in the 21st century.

< Adolph A. Weinman | John Mercanti >